The director of Zhejiang Sci-Tech University visited and investigated Meacon
On the morning of April 25th, Wang Wufang, Deputy Secretary of the Party Committee of the School of Computer Control, Zhejiang Sci-Tech University, Guo Liang, Deputy Director of the Measurement and Control Technology and Instrument Department, Fang Weiwei, Director of the Alumni Liaison Center, and He Fangqi, an employment counselor, visited Meacon Automation Technology Co., Ltd. by shares. The company's chairman Ding Cheng, alumni representative company deputy chief engineer Li Shan, purchasing director Chen Dingyou, company alumni association president Jiang Hongbin, and human resources manager Wang Wan warmly received Wang Wufang and his party.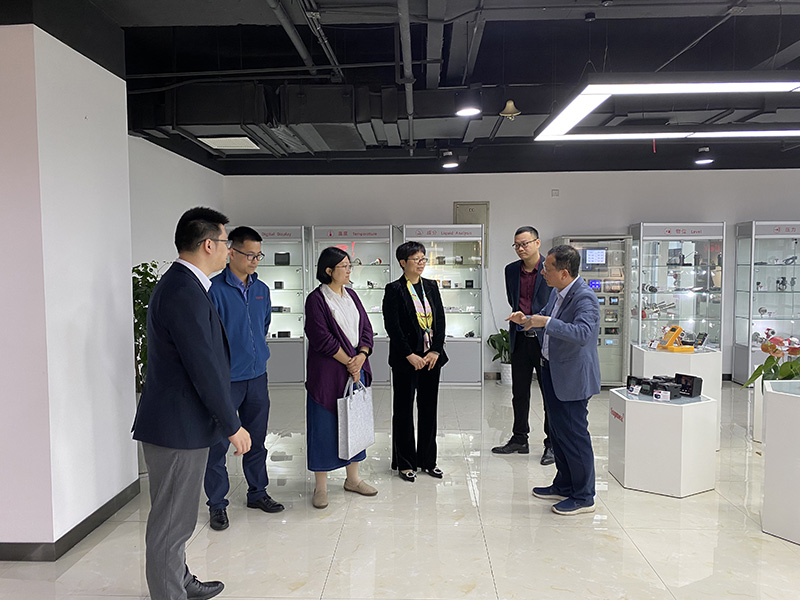 Ding Cheng first welcomed the arrival of the teachers and introduced the company's development, achievements and future development blueprints. After Hangzhou Meacon Automation Co., Ltd. donated a fluid control experimental system to the college in 2019, the company once again proposed to establish a corporate scholarship in the college. Wang Wufang expressed his gratitude to Meacon for its continuous support to the work of the school. Afterwards, the two parties conducted in-depth exchanges and discussions on how to better promote personnel training, scientific research cooperation, social services, and student employment.